Jackfruit Meaning in Hindi जैकफ्रूट का हिंदी अर्थ
Jackfruit (जैकफ्रूट ) – कटहल ( Kathal ) / फनस( Fanas )
Botanical Name ( Scientific Name ) of Jackfruit – कटहल का बोटैनिकल नाम
Artocarpus heterophyllus – आर्टोकार्पस हेटेरोफ़ायलस
Description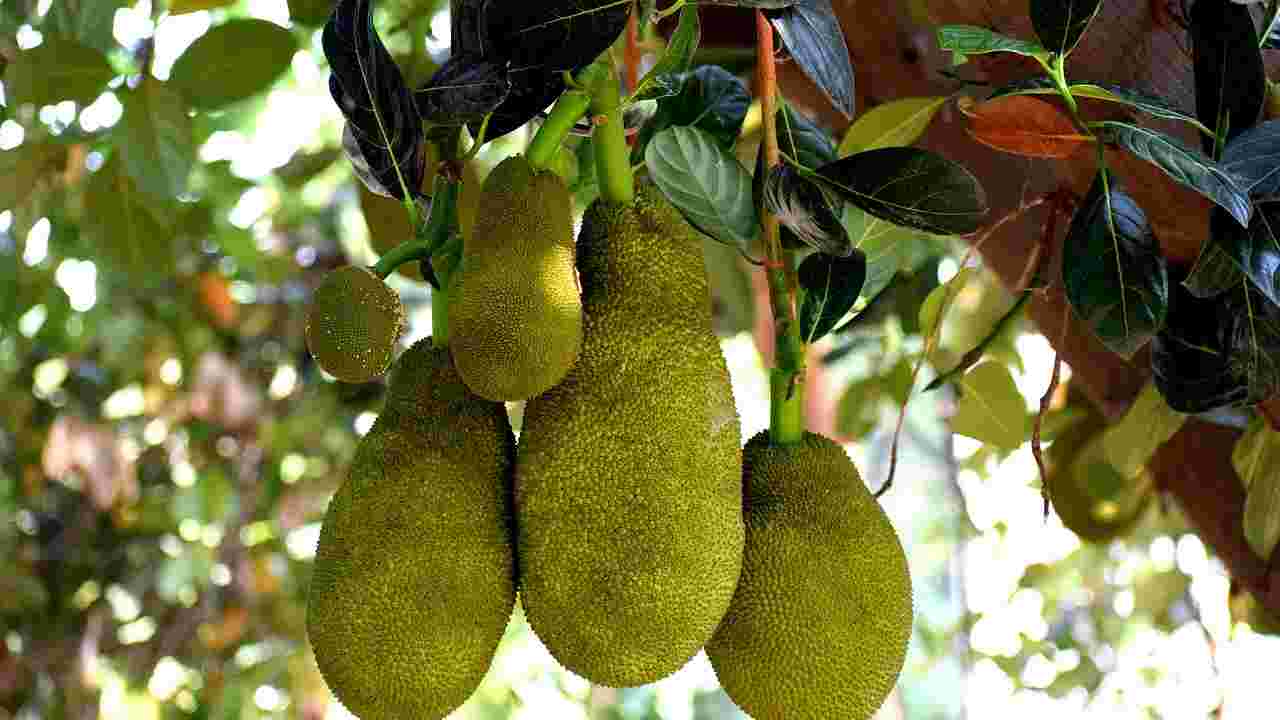 Jackfruit is a fruit that is eaten as a vegetable in raw form and as a fruit on ripening.
कटहल एक फल है, जिसे कच्चे रूप में सब्जी और पकने पर फल के रूप में खाया जाता है.
Jackfruit is the national fruit of Bangladesh and Sri Lanka.
कटहल बांग्लादेश और श्री लंका का रास्ट्रीय फल है.
Jackfruit is considered a nutritious fruit.
कटहल को एक पौष्टिक फल माना जाता है.
Vitamins and minerals are found in it, which are beneficial for the health of our body.
इसमें विटामिन्स और मिनरल्स पाए जातें हैं जो की हमारे शरीर की सेहत के लिए लाभदायक होतें हैं.
Read more about Jackfruit from Wikipedia.
Also read : Fruits Name in Hindi
Read More :