Love for Life Quotes : In this post we will discuss about some important quotes on life. There are many famous figures from whom we can learn a lot. The things he says help us understand life and love a lot. I find Helen Keller quotes very useful in this regard, I love what she said about love and life.
We should always love our life, because life is very precious. Whatever be the situation in life, we should not give up in our life. All kinds of situations have to be faced with courage and confidence.
Read Love Quotes
So let's start Love for Life Quotes.
Love for Life Quotes
"Never stop fighting until you arrive at your destined place – that is, the unique you. Have an aim in life, continuously acquire knowledge, work hard, and have perseverance to realise the great life."

— A. P. J. Abdul Kalam
"Love yourself first and everything else falls into line. You really have to love yourself to get anything done in this world."

— Lucille Ball
"If you aren't good at loving yourself, you will have a difficult time loving anyone, since you'll resent the time and energy you give another person that you aren't even giving to yourself."

— Barbara De Angelis
"Love is life. Thus, if you miss love then you miss life."

— Leo Buscagalia
"Living your life without love is like walking in darkness."

— Unknown
"The greatest happiness of life is the conviction that we are loved – loved for ourselves, or rather, loved inspite of ourselves."

— Unknown
"Profound joy of the heart is like a magnet that indicates the path of life."

— Mother Teresa
"There is a life in you, search that life, search the secret jewel in the mountain of your body."

— Rumi
"Life is a song, sing it. Life is a struggle, accept it."

— Mother Teresa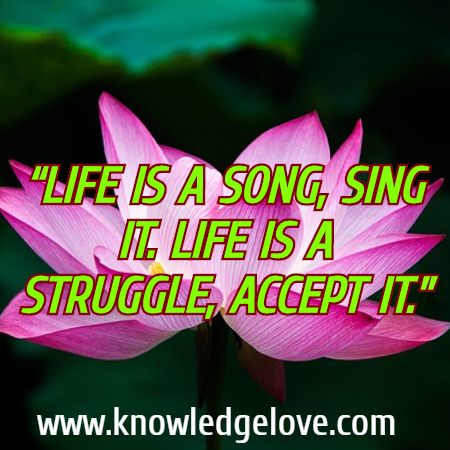 "Life is balance of holding on and letting go."

— Rumi
"Life is an opportunity, benefit from it. Life is beauty, admire it. Life is a dream, realize it."

— Mother Teresa
"Be grateful for your life, every detail of it, and your face will come to shine like a sun, and everyone who sees it will be made glad and peaceful."

— Rumi
Short Quotes about Life and Love
The great things to remember is that though our feelings come and go, God's love for us does not.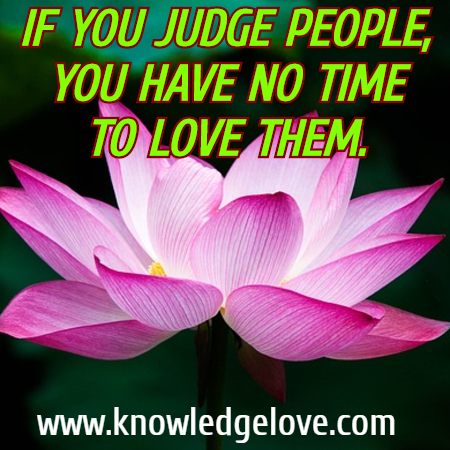 If you judge people, you have no time to love them.
Love makes you feel you're the happiest person in the whole world.
Let these words touch your eyes, let these feeling touch your soul, let this love touch your heart.
To love someone deeply gives you strength. Being loved by someone deeply gives you courage.
Love does not dominate, it cultivates.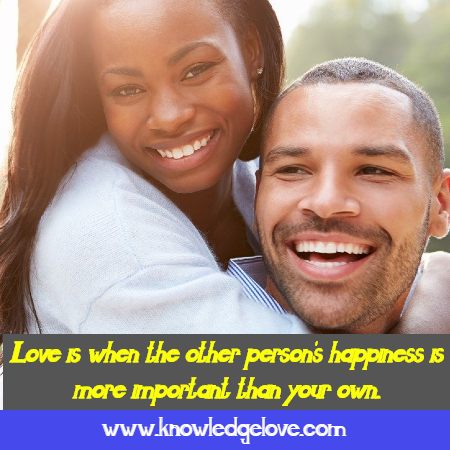 Love is when the other person's happiness is more important than your own.
Love is life. Thus, if you miss love then you miss life.
The feeling one has when love has struck them is the feeling of being in heaven.
Love is an unstoppable force that wakes the heart up whenever you are with that special some one.
Love is not looking for perfection. Love is instead finding perfection even in imperfection.
Love is something that cannot really be expressed it can only be felt.
Love is putting someone else's happiness above your own.
46 Famous Bill Gates Quotes on How To Be Successful in Life
Quotes that provides Motivation
"Do not hate anybody, because that hatred which comes out from you must, in the long run, come back to you, if you love, that love will come back to you, completing the circle." — Swami Vivekananda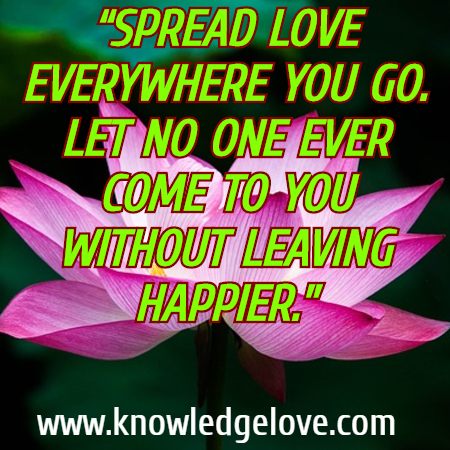 "Spread love everywhere you go. Let no one ever come to you without leaving happier."— Mother Teresa
"Life is a flower of which love is the honey."— Victor Hugo
"Every time you smile at someone, it is an action of love, a gift to that person, a beautiful thing."— Mother Teresa
"If I love myself despite my infinite faults, how can I hate anyone at the glimpse of a few faults."— Swami Vivekananda
"And so let us always meet each other with a smile, for the smile is the beginning of love, and once we begin to love each other naturally we want to do something."— Mother Teresa
"If you love life, don't waste time, for time is what life is made up of."— Bruce Lee
"Health is the greatest gift, contentment the greatest wealth, faithfulness the best relationship."— Buddha
"If you want to live a happy life, tie it to a goal, not to people or things."— Albert Einstein
121 Best Mother Teresa Quotes about Love and Life
Beautiful Love Quotes that will fill Happiness in Life
I am in love always because you make me fall in love everyday.
The best memory you ever has is when you were falling in love.
Let these words touch your eyes, let these feeling touch your soul, let this love touch your heart.
Love is composed of a single soul inhabiting two bodies.
Real love cannot be selfish under no circumstances. If you want to have a real love be ready to sacrifice.
You meet true love only when you begin to value your partner's happiness more than yours.
I love you not because you are the best. It is because you make me better.
I was reborn when I met you, You gave me new meaning and direction in my life.
At this moment I truly wish that you are here or that I was there, or that we were together somewhere.
In all honesty, I am only happy when I see that you are happy.
Romantic Quotes
I love you, not just because of whom you are but for what I have become when I am with you.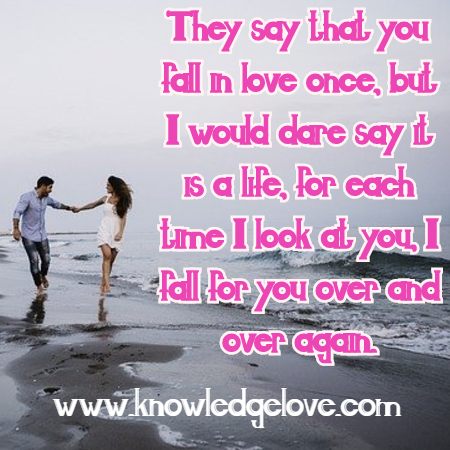 They say that you fall in love once, but I would dare say it is a life, for each time I look at you, I fall for you over and over again.
I seem to have learned to love you in several ways, in numberless times in life after life and in age after age.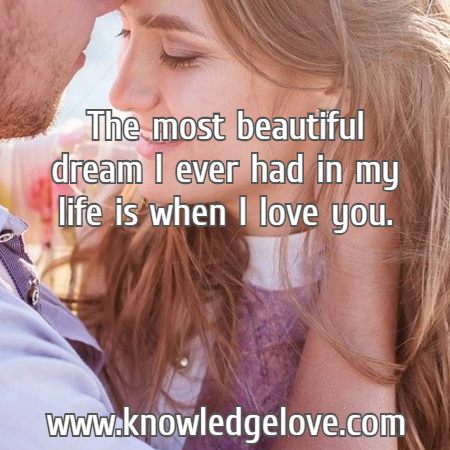 The most beautiful dream I ever had in my life is when I love you.
Nothing enters my mind after you have occupied it. I could think about nothing but everything about you.
I miss you, I need you, more and more. Each day I Love You more than words can ever say.
When I saw you I fell in love and you smiled because you knew.
You are always loved by me in ways you'll never see.
I am so lucky to have you as my life partner.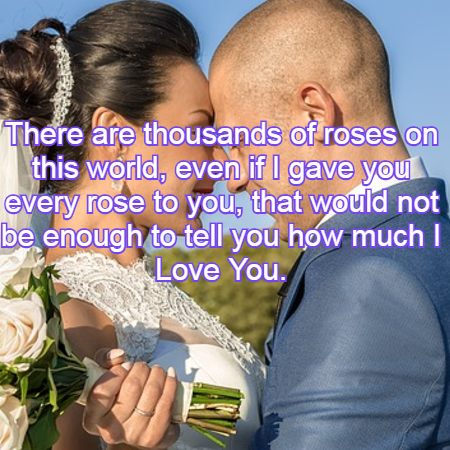 There are thousands of roses on this world, even if I gave you every rose to you, that would not be enough to tell you how much I Love You.
Love Life Inspirational Quotes
"Love is, in fact, an intensification of life, a completeness, a fullness, a wholeness of life."— Thomas Merton
"There is no remedy for love but to love more."— Henry David Thoreau
"At the touch of love everyone becomes a poet."— Plato
"I have decided to stick with love. Hate is too great a burden to bear."— Martin Luther King, Jr.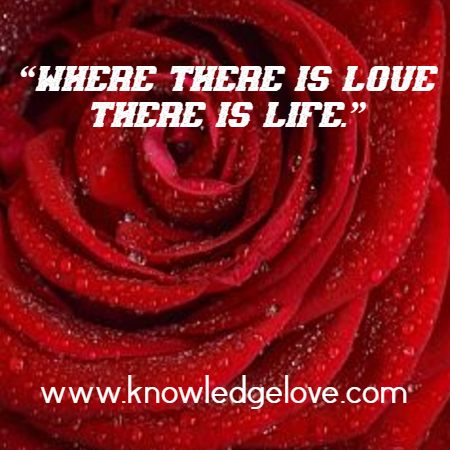 "Where there is love there is life."— Mahatma Gandhi
"Love is an act of endless forgiveness, a tender look which becomes a habit."— Peter Ustinov
"The best and most beautiful things in this world cannot be seen or even heard, but must be felt with the heart."— Helen Keller
"Age does not protect you from love, but love, to some extent, love protects you from age."— Jeanne Moreau
"Love is the bridge between you and everything."— Rumi
"There's some people in this world who you can just love and love and love no matter what."— John Green
"There is a love of wild nature in everybody, an ancient mother-love showing itself whether recognized or no, and however covered by cares and duties"— John Muir
Wise inspirational quotes
"The purpose of our lives is to be happy."— Dalai Lama
"Live for each second without hesitation."— Elton John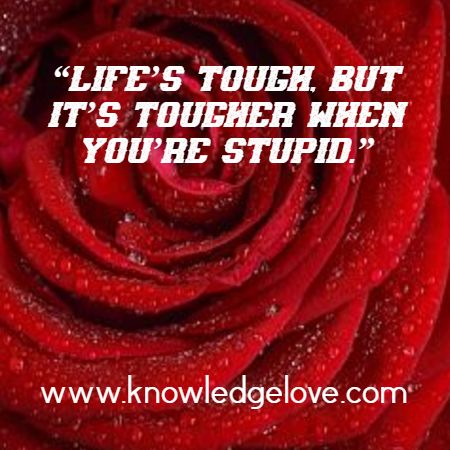 "Life's tough, but it's tougher when you're stupid."— John Wayne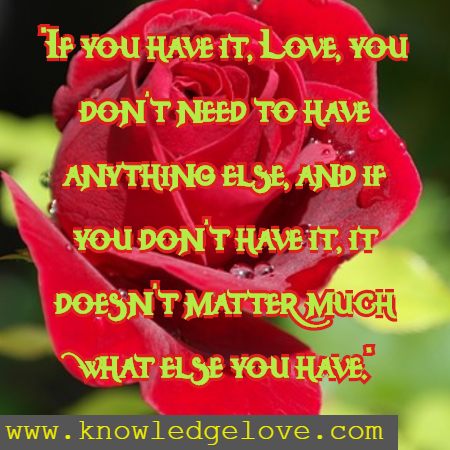 "If you have it, Love, you don't need to have anything else, and if you don't have it, it doesn't matter much what else you have."— James M. Barrie
"Love many things, for therein lies the true strength, and whosoever loves much performs much, and can accomplish much, and what is done in love is done well."— Vincent Van Gogh
"Close your eyes, fall in love, stay there."— Rumi
"Love risks everything and asks for nothing."— Rumi
"In souls filled with love, the desire to please God is continual prayer."— John Wesley
Real Life Love Quotes
Real love is not the fluttering feeling you have in the pit of you belly, it's that gut feeling you have that they will show up when you need them the most.
True love doesn't come to you it has to be inside you.
A mother has the best of all smiles. She is a wonderful friend. lover and adviser.
Love is more than just saying ' I Love You ' its doing thing that prove it.
The best portion of a good man's life is his little, nameless, unremembered acts of kindness and of love.
Love is the greatest refreshment in life.
Love is not about how many days, weeks or months you've been together, it's all about haw much you love each other every day.
I will not follow you to the dark. Instead, I will walk ahead and light the way for you.
Love is an unstoppable force that wakes the heart up whenever you are with that special some one.
When you find out that someone somewhere is thinking about you, then you will find that life is more than worth living.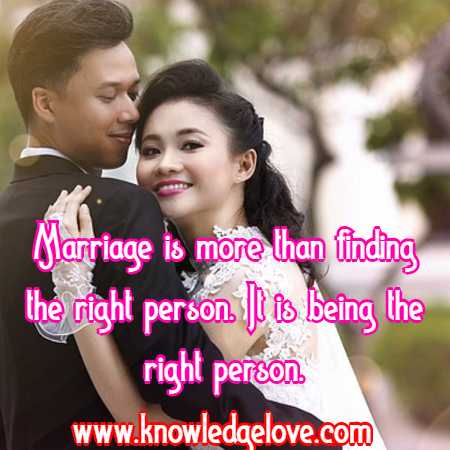 Marriage is more than finding the right person. It is being the right person.
Accept yourself, Love yourself, worship yourself, celebrate yourself.
Feelings Quotes
"It's often just enough to be with someone. I don't need to touch them. Not even talk. A feeling passes between you both. You're not alone."

― Marilyn Monroe
"The best and most beautiful things in the world cannot be seen or even touched. They must be felt with the heart"

— Helen Keller
"There could have been no two hearts so open, no tastes so similar, no feelings so in unison"

— Jane Austen, Persuasion
"True love, to me, is when she's the first thought that goes through your head when you wake up and the last thought that goes through your head before you go to sleep."

— Justin Timberlake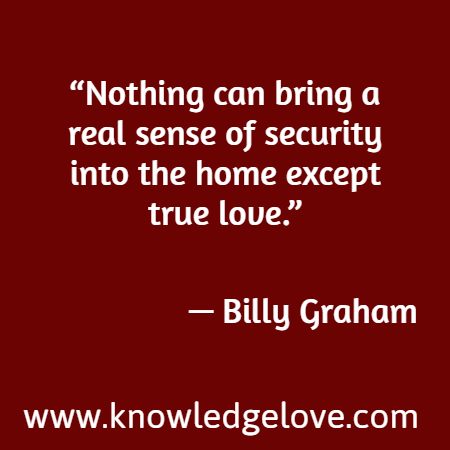 "Nothing can bring a real sense of security into the home except true love."

— Billy Graham
"Love takes off masks that we fear we cannot live without and know we cannot live within."

— James Baldwin
"If I know what love is, it is because of you."

— Hermann Hesse
Quotes about Love and life
"Love is of all passions the strongest, for it attacks simultaneously the head, the heart, and the senses." — Lao Tzu
"The only thing we never get enough of is love; and the only thing we never give enough of is love." — Henry Miller
"Once upon a time there was a boy who loved a girl, and her laughter was a question he wanted to spend his whole life answering." — Nicole Krauss
"When we are in love we seem to ourselves quite different from what we were before." — Blaise Pascal
"Your task is not to seek for love, but merely to seek and find all the barriers within yourself that you have built against it." — Rumi
"You yourself, as much as anybody in the entire universe, deserve your love and affection." — Buddha
"I have decided to stick to love…Hate is too great a burden to bear." — Martin Luther King Jr.
"To lose balance sometimes for love is part of living a balanced life."— Elizabeth Gilbert
Hope you like these love quotes. Love Status are also a great source to understand Love and Share your Feelings to someone.
Read More :